Unfortunately, it's a common misconception that you have to sign a contract for pest control! What other service industry makes you sign a contract and charges you monthly? We offer no-contract pest control! You read that right! ChemTec Pest Control DOES NOT require ongoing contracts.
All of our staff are commercial certified applicators (CA), the highest state applicator level, from your first contact to your service technician.
Google Reviews
Local family owned by a veteran and Texas Tech graduate.
When it comes to pest control, you need to know one important fact: There are no "secret formulas" out there. It all boils down to the service. Just because our prices are lower doesn't mean that we are using an inferior product. All companies use basically the same products and order from the same distributors. We are a small, family-run company, so our overhead is lower, and we can provide better pricing. Don't get led into believing you have to sign a contract for quality pest control service!
We offer pest control service for ants, roaches, spiders and all other pests. We have appointments that work with your schedule. Click on "schedule an appointment" or contact us at 806-773-0527 to check our availability and learn more about our treatment service plans.
Once we have completed your service, you can view your invoice, history and products used through our innovative pest control software.
Affordable Local Indoor and Outdoor Pest Services
Interior treatments are detailed throughout all rooms and the garage. Our principal focus is on the safety of your family and your belongings. It is important to keep bugs from spreading. Most pests stick to the baseboards in the house. By treating these areas, we can help eliminate their presence in your home. Most pests will usually have their nests outside and come inside for food. By treating the baseboards, we will cut off the pests' retreat, eliminating them from inside your house.
One of the most important parts about keeping ants, beetles, roaches, spiders and other pests out of your house is the exterior perimeter. We use our backpacks or power sprayers to make a repellent or non-repellent insecticide liquid perimeter all the way around your house. By creating a barrier around your house, we can more effectively keep the bugs out. This service is critical to our pest prevention and the elimination of many common household insects. A courtesy spider web removal around windows and doors is included with all preventative service plans. Full yard treatments are an additional cost.
The initial price includes basic maintenance service. Any infestations can affect the initial price. The basic treatment price does not cover German roaches, bed bugs, termites, flies, carpenter ants, fire ants, fleas, ticks, black widow & brown recluse spiders, mosquitoes or rodents. The base price includes treatment of one residential building. Additional square footage, yard treatments, and additional buildings are extra.
Facebook reviews
Call or Text – 806-773-0527
We are QualityPro, Endorsed by NPMA.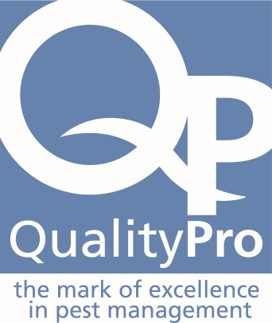 ChemTec Pest Control, LLC is QualityPro accredited and has earned the mark of excellence in pest management. As a QualityPro-accredited company, ChemTec Pest Control, LLC has placed itself in the top tier of pest management companies in the nation. QualityPro is endorsed by the National Pest Management Association to encourage professionalism and recognize excellence in the industry. Less than 3% of pest control companies in the US have earned this prestigious designation.
#lubbockpestcontrol, #chemtec, #pestcontrollubbock, #pestcontrolnearme
We can treat your home with all-natural, environmentally-friendly insecticide products for the control of insects. Organic treatments are available but must be requested in advance, as do we not always have the product on our vehicles. These all-natural products have a residual effect of approximately 30 days and may have a distinct initial scent lasting a few hours. Contact us for more details and pricing.